Blue Cruise Turkey with Traditional Gulets
The Blue Cruise has ancient origins, and plunges his story at the beginning of the last century, when these vessels, also known as Gulet or Gullets, were used by fishermen to move along the Turkish coast.
The adjective "Blue" was used to characterize the main element during these trips: the deep blue sea, which accompanied the fishermen during these tiring, but fascinating travel.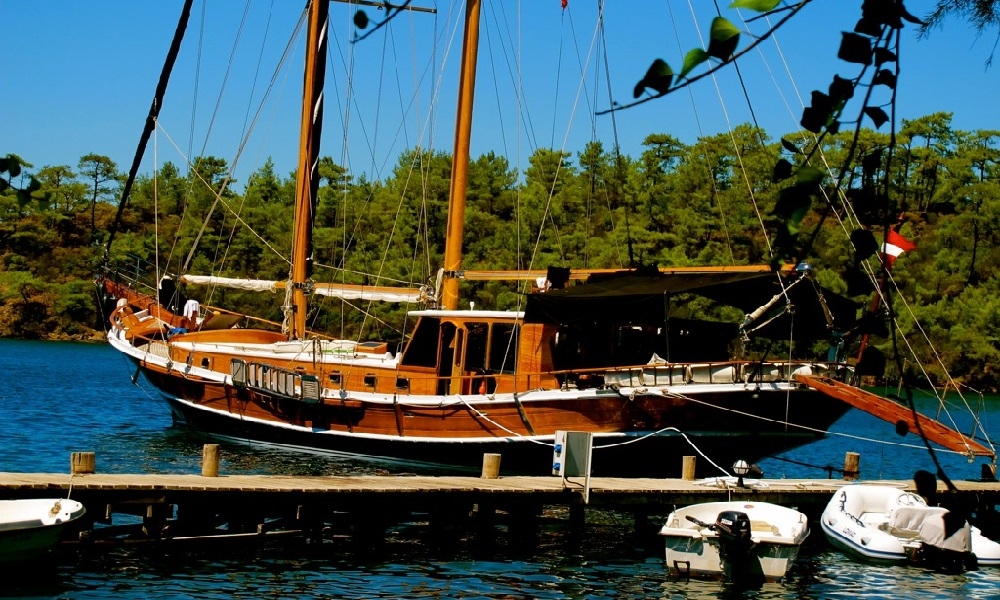 Blue Cruise Turkey
The development of tourism in Turkey has profoundly modified the intrinsic meaning of the Blue Cruise when the traditional boats have begun to carry tourists along the coast to admire one of the most beautiful that nature can offer.
Today the construction of the yacht while maintaining traditional lines purely aesthetic is profoundly modified and pays particular attention to the obvious and the safety of passengers.
Gulet Cruise Turkey
Today gulet cruise is one of the most popular solutions and love for those who decide to spend their holidays in Turkey. This tour at sea, allows you to touch the most beautiful places of the Turkish coast and admire marvelous natural wonders, as well as in-depth knowledge of a fascinating part of the culture of this country.
The Gulets that are currently available are a perfect combination of tradition, comfort, and safety, have a variable number of beds, being able to accommodate up to 36 people. The cabins are comfortable, spacious, and equipped with bathroom and shower, the deck has loungers, and there are also dining areas and relaxation zones.
There are several possible routes to follow, each with a different tour and offering to touch the beautiful towns of the Turkish coast. Marmaris, Antalya, Ekincik, Bodrum, Yassica, Gokkaya, Kemer are just some of the cities that you can visit during a cruise on a gulet.
Consult our offers, choose between different routes and make your holidays in Turkey onboard a gulet, you will enjoy the unique experience of establishing a special relationship with the sea and at the same time admire some of the most beautiful and evocative of the world.